The 14th Annual Youth Summit
The Annual Youth Summit is a place for young people with disabilities between the ages of 15 and 30 from communities across the state of Florida to come together to lean, share, and network. This two-day event is hosted by The Florida Youth Council (FYC), a group of youth and emerging leaders with disabilities who have a passion for encouraging leadership and advocacy among their peers. The FYC is all about youth empowerment and youth involvement, and the entire Annual Youth Summit is planned by youth, for youth!
The 14th Annual Youth Summit will bring together over 250 youth and emerging leaders to attend engaging youth-only sessions on a wide variety of topics, including transition, workplace preparedness, and post-secondary schooling. We also have a great, youth-friendly keynote and fun social activities planned for The Summit, including a dance party to cap off the festivities. There will be plenty of opportunities for attendees to network, and share their thoughts, experiences, and aspirations.
The 14th Annual Youth Summit will be held at The Florida Hotel and Conference Center in Orlando July 30-31, 2021. Limited financial assistance is available. If you are not requesting financial assistance, please contact The Florida Hotel and Conference Center directly at 407-859-1500 to make reservations. The room rate is $112 per night.
For more information about the event,
contact The Florida Youth Council
and The Family Café at 888-309-2233,
or visit www.FloridaYouthCouncil.com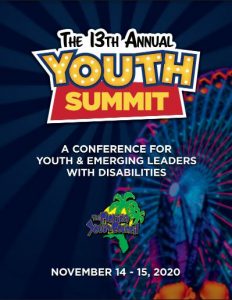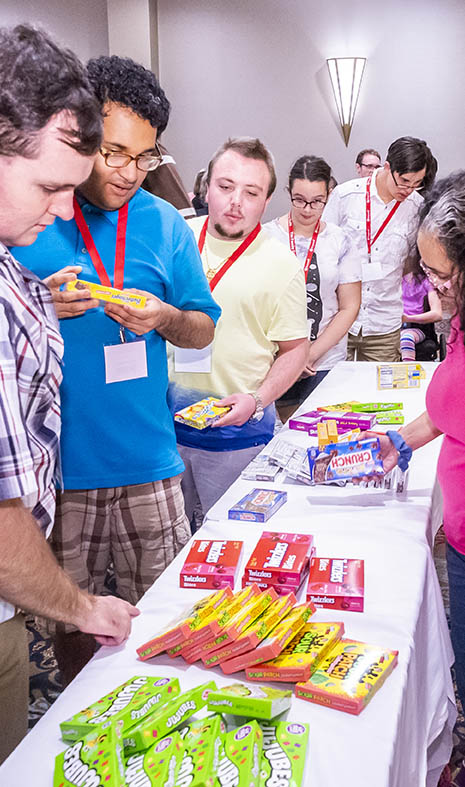 The Annual Florida Youth Summit began with a simple idea.
Why not bring together youth and emerging leaders with disabilities for a two day event where they could network, learn, and have fun? The Annual Youth Summit would provide a unique environment where this could take place. Like our parent organization, The Family Cafe, The Florida Youth Council has always believed that well-informed people make the best possible decisions for themselves. Our Annual Youth Summit provides the opportunity to put that principle into action.
In essence, our summit is a smaller version of The Family Cafe's annual conference but it is geared strictly for youth. We strongly believe this and because of this we do not allow the attendee's parent/guardian to attend Summit events/activities. However, there is one parent session and they are welcome to sit in the opening keynote. Otherwise, it is for youth, planed, and put on by youth. The Summit includes two keynote speakers, icebreakers, a movie night, lunch on Saturday, three rounds of informational breakout sessions on a variety of subject matters, and a dance party!
The Florida Youth Summit is held on the first weekend of August every year in Orlando, Florida. Registration for The Summit is always free and furthermore, attendees are able to apply for financial assistance to offset the cost of attending. Registration is OPEN.